Spinach Soap & Oatmeal Salve Set
Regular price
Sale price
$13.00 USD
Unit price
per
Sale
Sold out
Share
This superfood set for your skin is nutrient-packed with antioxidant rich ingredients that nourish the skin while soothing dryness. Indulge in the extra creamy lather of Spinach Soap infused with nature's plant powered goodness for long lasting moisture. Our all-natural herbal infused salve is the perfect mix of Colloidal Oatmeal, comfrey, calendula, chamomile, lavender and chickweed known to soothe skin irritations, acne, eczema, psoriasis, and rough, dry skin conditions. Best when paired with Spinach Soap.
Intense Moisture and Nourishment for the Skin
Soothes Troubled and Inflamed Skin 
For Extra Dry Skin and Severe Dry Skin Conditions
Please allow 7-10 days for your order to process before it ships.
Made with lots of love xoxo - Donata Feed your skin!
Shipping & Return Policy
Suitable For

For Extra Dry Skin and Severe Dry Skin Conditions

Our all-natural herbal salve is excellent for soothing troubled skin, Acne, Eczema, Psoriasis, and dry skin.
How To Use

Step 1: Wash your face or impacted using Spinach Soap

Step 2: Pat your skin dry, leaving it slightly damp

Step 3: Apply a thin layer of the Oatmeal Healing Salve to the entire impacted area. A little goes a long way. Never allow water or dirty fingers in the Oatmeal Salve container as there are no preservatives. Always use wooden spatula or spoon included to scoop out product.
Ingredients

Oatmeal Salve
Butyrospermum Parkii (Shea Butter), Olea Europeae (Olive) Fruit Oil, Avena Sativa (Oat) Kernel Flour, Calendula Officinalis Flower Extract, Lavandula Angustifolia (Lavender) Flower Extract, Stellaria Media (Chickweed) Extract, Chamomilla Recutita (Matricaria) Flower Extract, Symphytum Officinale Leaf Extract, Aloe Barbadensis Leaf, Moringa Oleifera Seed Oil, Tocopheryl Acetate, Essential Oil and Love.

Spinach Soap
Helianthus Annuus (Sunflower) Seed Oil, Bentonite Clay and Spinacia Oleracea

 100% Vegan · 100% Gluten-free · Organic Ingredients
How To Store

Keep at room temperature.
Size Guide

Full Set:
🌱 Oatmeal Salve (2oz)
🌱 Spinach Soap (3.5oz)
Typically gives 1-2 month(s) use.

Full+ Set:
🌱 Oatmeal Salve (4oz)
🌱 Spinach Soap (4oz)
Typically gives 2-3 month(s) use.

Please note: Your soaps may be pre-cut until full sizes are available. Don't worry - it's still the same amount of soap, and as an added bonus, it'll last longer in pre-cut pieces.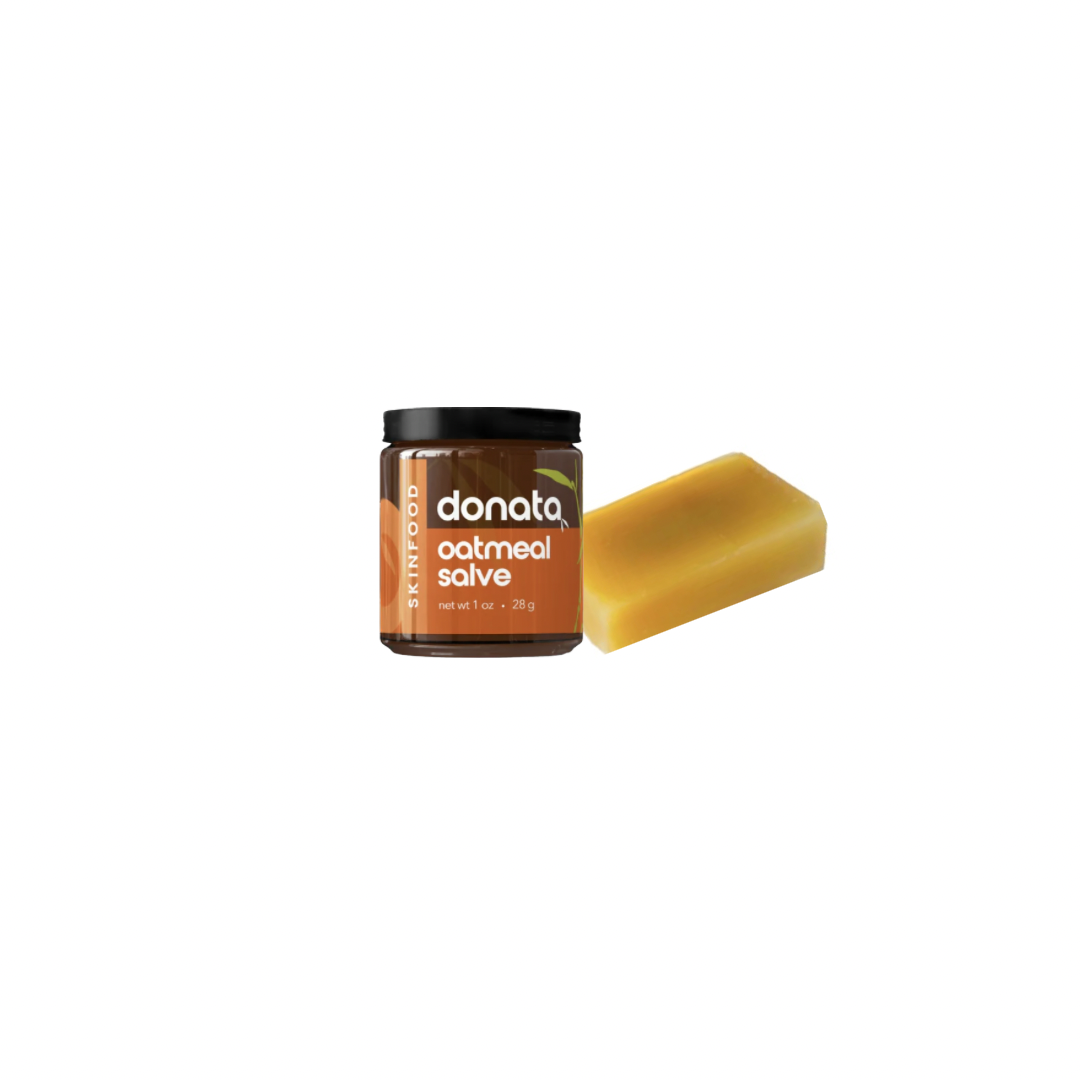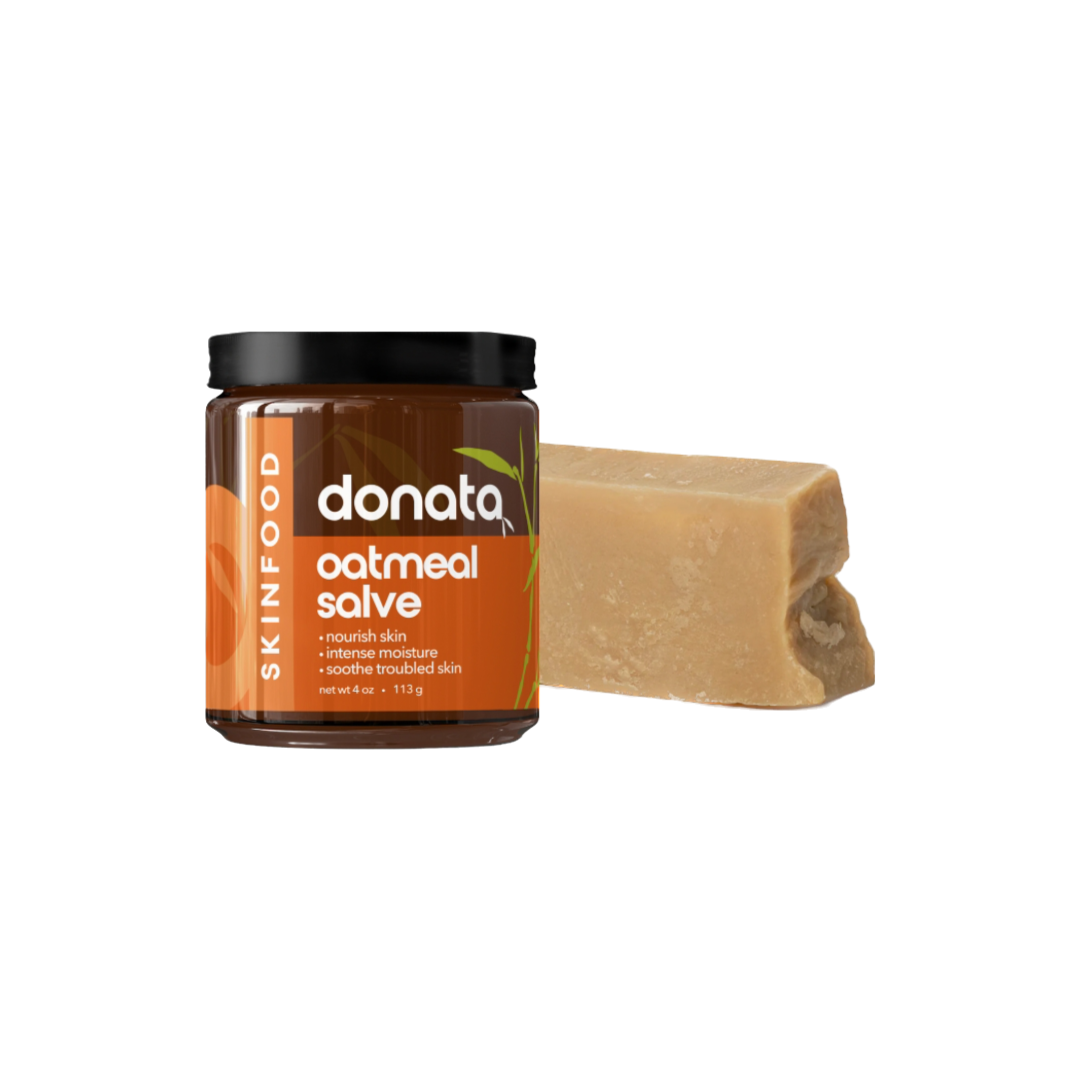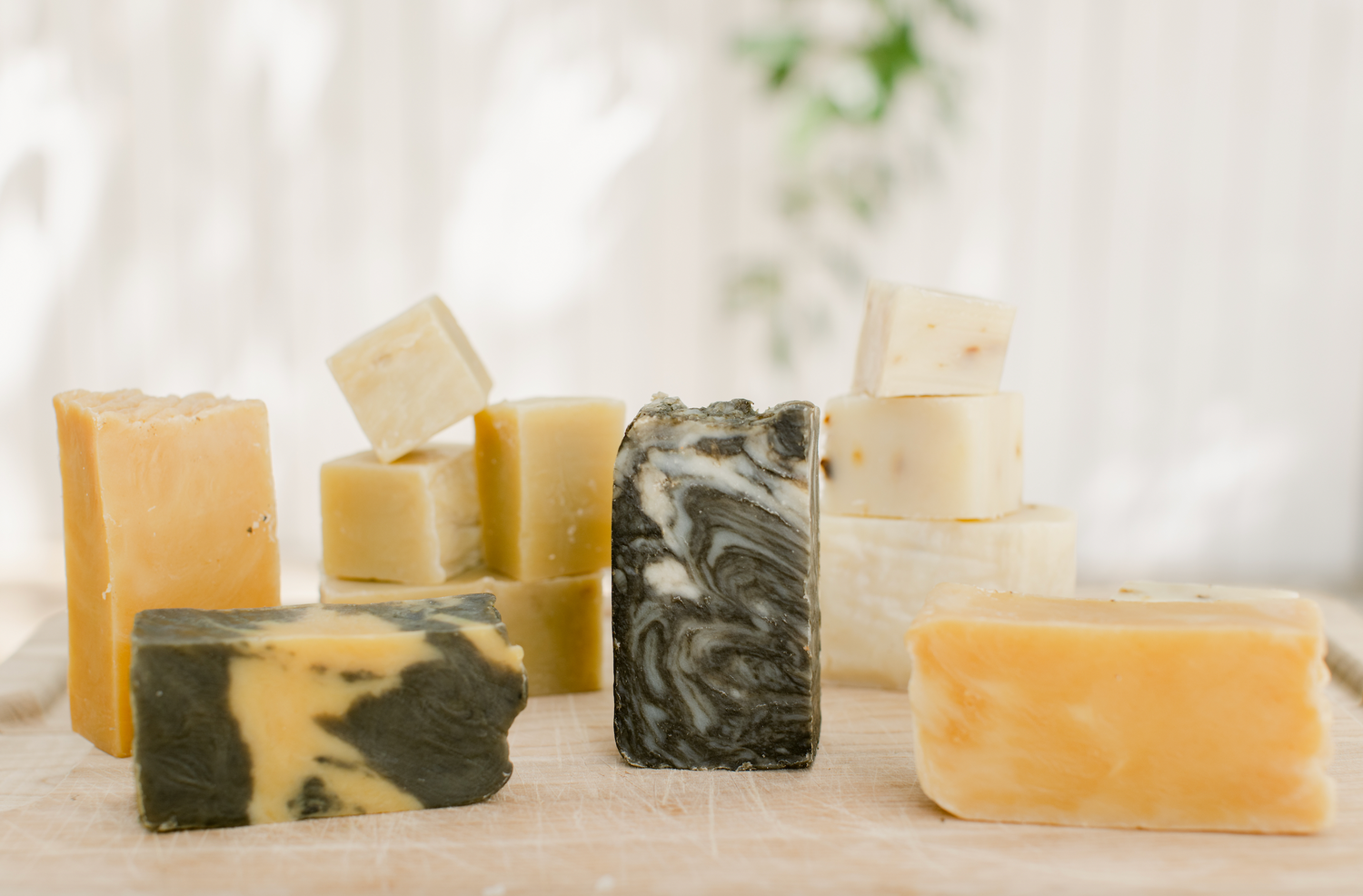 Not sure which products are best for you?
Take the 5 minute quiz to find which vegan Hair and Skinfood products are best for your mind, body, skin, and hair.
Find Your Skinfood Routine
Our Ingredients

Because my ingredients are exclusively found in nature, your Hair or Skinfood hue may slightly vary.

Shelf Life: 9-12 Months

Storage: Dry and cool place

Need Help

Just as people's diets are customized for their particular needs and health goals, I customize a regimen to feed your skin. Take our quiz or DM me for a consultation.

Our Quiz

Results

Wait for the desired effects to show, healing takes time. Allow at least four weeks to see how your skin responds before introducing new products.

Inside Out

Donata's journey is just as much internal as it is external, what you put in your body is just as important as what you put on it.

Healthy, glowing skin happens from the inside out.