Magnesium Oil
Regular price
$0.00 USD
Sale price
$16.00 USD
Unit price
per
Sale
Sold out
Share
This natural and nourishing oil is packed with essential minerals and can help soothe sore muscles and promote relaxation.  Give your body the TLC it deserves with this luxurious and effective oil from Donata Skinfood. 
Magnesium Oil has a lot of benefits and unfortunately, 80% of the population lacks it. This is the best way to make up what you lack in your diet for nutrients. Recommended age 18+ to use.
Made with lots of love xoxo - Donata Feed your skin!
Shipping & Return Pol
Suitable For

Hair loss | Heart health | Asthma | Headaches | Muscle pain | Sleep disorder | Increase energy | Boost endurance and strength | Help with arthritis | Skin health | Increase memory | Period pain | Boosts immune system | Eases menopause | Regulates blood sugar | We could keep going...
How To Use

If you are looking for more rest:
Spray 1-2 times on the bottom of your feet and back of your neck before sleeping. Massage into your feet.

If you are looking to reduce stress:
Spray 1-2 times on each of your shoulders and forehead. My products are natural and will not irritate your skin. Massage your shoulders.

If you are experiencing pain:
Spray 1-2 times on affected area. Massage into area.

If you have intense PMS Symptoms:
Spray 1-2 times on your stomach, back, or head depending on your symptom. Massage into back for pain and irritation relief.

Wait about 30 minutes for relief to take effect.
Ingredients

Water, Genuine Zechstein magnesium chloride (and trace minerals) and Love.

 100% Vegan · 100% Gluten-free · Organic Ingredients
How To Store

Keep at room temperature.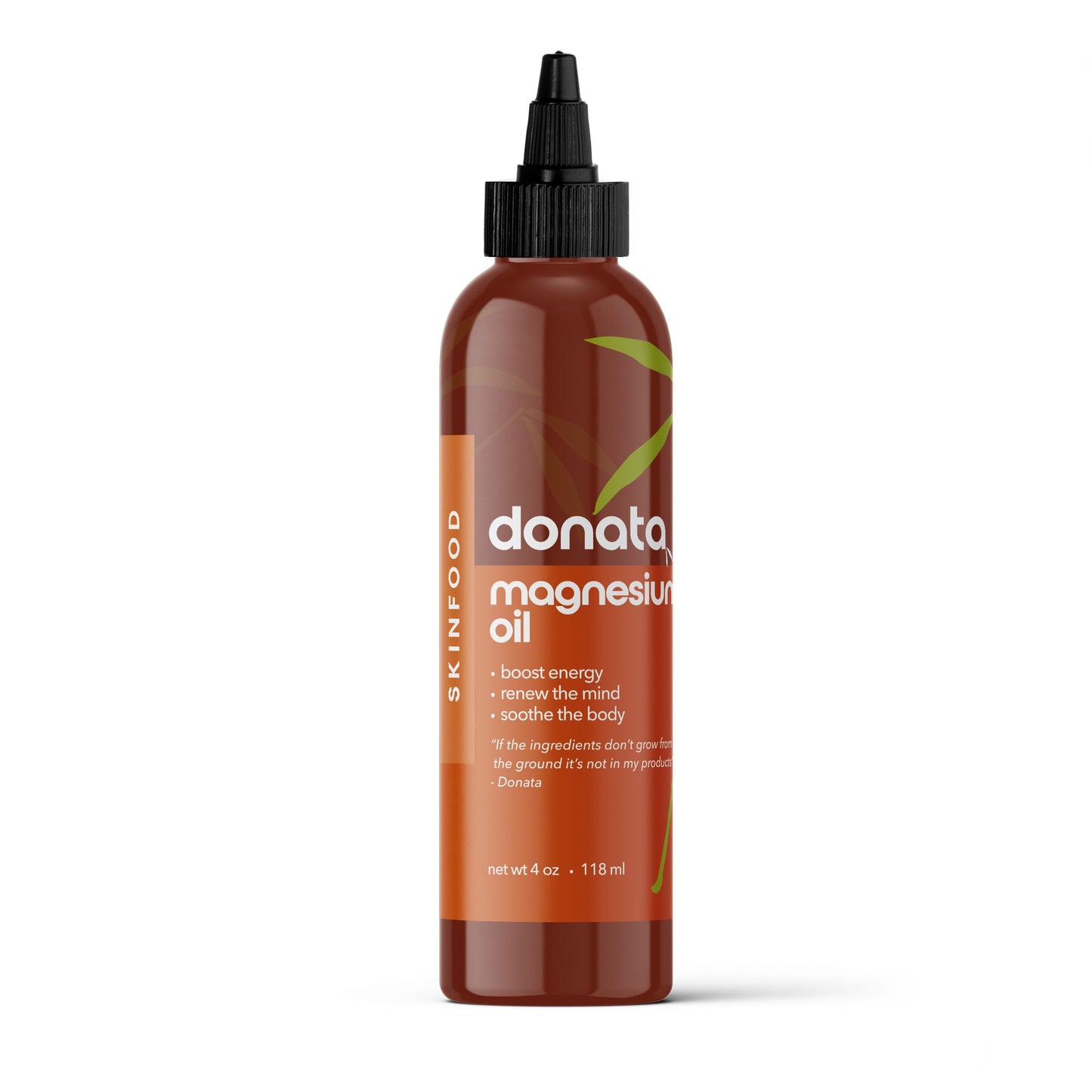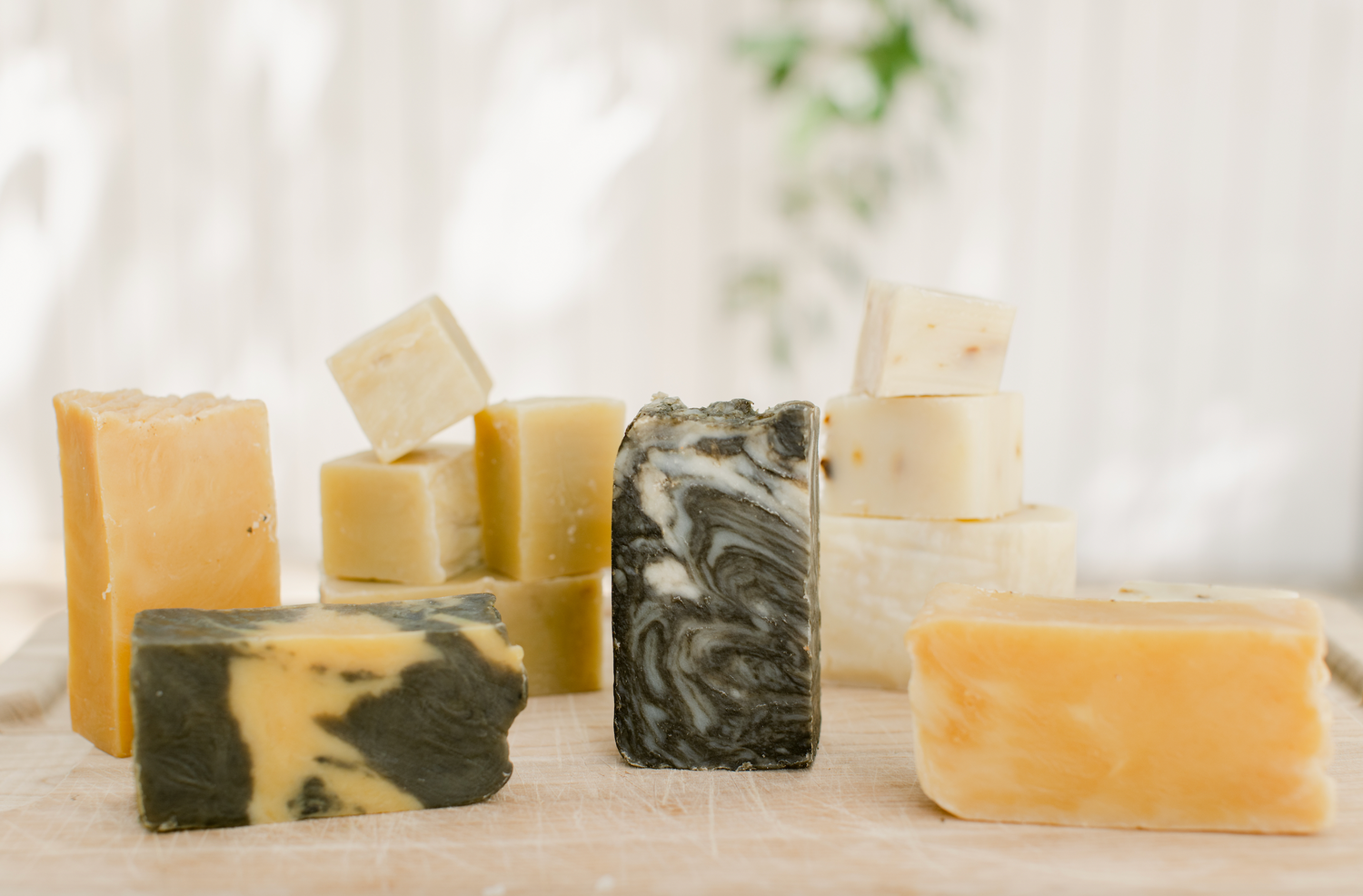 Not sure which products are best for you?
Take the 5 minute quiz to find which vegan Hair and Skinfood products are best for your mind, body, skin, and hair.
Find Your Skinfood Routine
Our Ingredients

Because my ingredients are exclusively found in nature, your Hair or Skinfood hue may slightly vary.

Shelf Life: 9-12 Months

Storage: Dry and cool place

Need Help

Just as people's diets are customized for their particular needs and health goals, I customize a regimen to feed your skin. Take our quiz or DM me for a consultation.

Our Quiz

Results

Wait for the desired effects to show, healing takes time. Allow at least four weeks to see how your skin responds before introducing new products.

Inside Out

Donata's journey is just as much internal as it is external, what you put in your body is just as important as what you put on it.

Healthy, glowing skin happens from the inside out.