Sea Your Glow
Regular price
Sale price
$17.00 USD
Unit price
per
Sale
Sold out
Share
FOR ALL SKIN TYPES, SEA YOUR GLOW. 
Infused with all-natural Sea Moss and Butterfly Pea Flower, this superfood-infused Shower Gel and Face Mask boosts collagen production, rich in antioxidants to help sea 🌊  your glow. The wholesome formula also reduces acne scars, balances pH from head to toe, and evens skin tone.
Please note: Color may vary, mask may stain white washcloth 
🚨 Important Notice🚨 : This product is NOT to be consumed orally. For the skin and hair ONLY.
Made with lots of love xoxo - Donata Feed your skin!
Shipping & Return Policy
Suitable For

All skin types. If you have glowing skin, or achieved great results from Donata Skinfood products -- this is the perfect line to help maintain your glow.

🌱 Boost collagen production
🌱 Reduce acne scars
🌱 Rich in antioxidants
🌱 Helps fight free radicals
🌱 Enhances your GLOW
How To Use

Sea Moss Shower Gel:
Body:
Apply a quarter size amount in your clean palm, wash cloth, or loofah (best). Mix in to bubble and restore your skin texture on your face or body. Wash off completely. After your shower, pair Sea Moss Shower Gel with a moisturizer as it has a drawing effect.

Hair:
You would use it as a regular hair shampoo to wash the hair.

Sea Moss Face Mask:
Apply a quarter size amount in a dry bowl and mix with water to create a paste consistency. Apply a thin layer across your whole face with your finger or brush. Don't forget your neck. Rinse off with warm water after the mask hardens. Sea Moss Face Mask will dry quickly (within 1-2 minutes), keep on for 5-10 before rinsing thoroughly
Ingredients

Sea Moss Shower Gel:
Sea Moss Gel, Aloe Vera Juice, Aqua, Sodium C14-16 Olefin Sulfonate, Glycerin, Cocamidopropyl Betaine, Hydrolyzed Wheat Protein, Xanthan Gum, Benzyl Alcohol, Benzoic Acid, Dehydroacetic Acid, Tocopherol, Sucrose Cocoate

Sea Moss Face Mask:
Sea Moss, Butterfly Pea Flower, Aloe and Kaolin Clay.

100% Organic Sea Moss:
Sea Moss sourced from St. Lucia in the Caribbean
How To Store

Sea Moss Shower Gel:
Keep in a cool, dry place. Color of product may fade over time. That's the beauty of natural products. No synthetic ingredients to keep the color nor is it mica.

100% Organic Irish Sea Moss:
Dry Sea Moss can last up to 1 year
Store the raw Sea Moss in a cool dry area for up to 1 year. Sea Moss Gel can be stored in the refrigerator for up to 2-3 weeks.
Size Guide

Sea Moss Shower Gel: 4oz
Sea Moss Shower Gel: 8oz

Sea Moss Face Mask: 1oz
Sea Moss Face Mask: 2oz

Sea Your Glow Bundle:
🌱 Sea Moss Shower Gel (4oz)
🌱 Sea Moss Face Mask (1oz)
🌱 100% Organic Irish Sea Moss (2oz)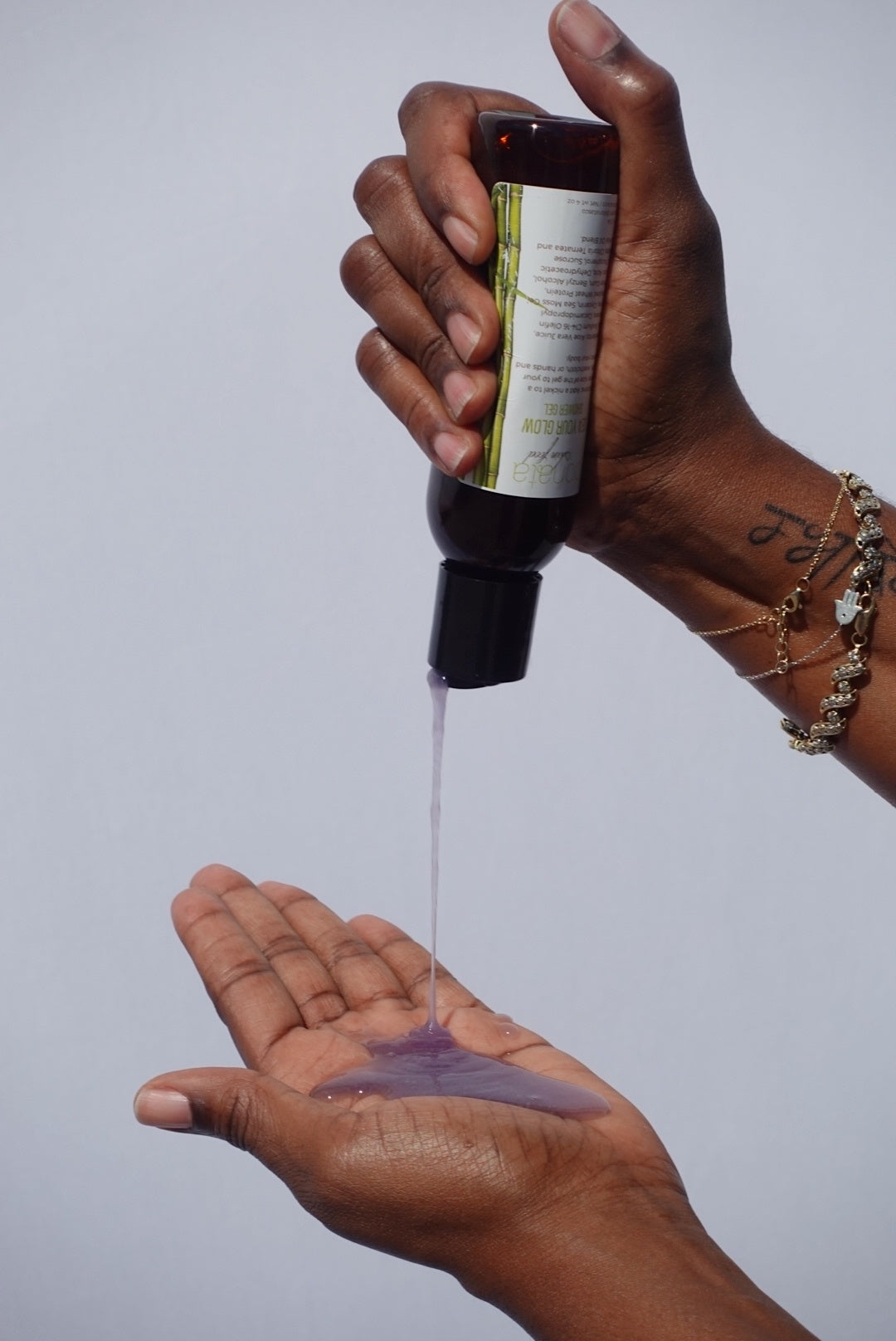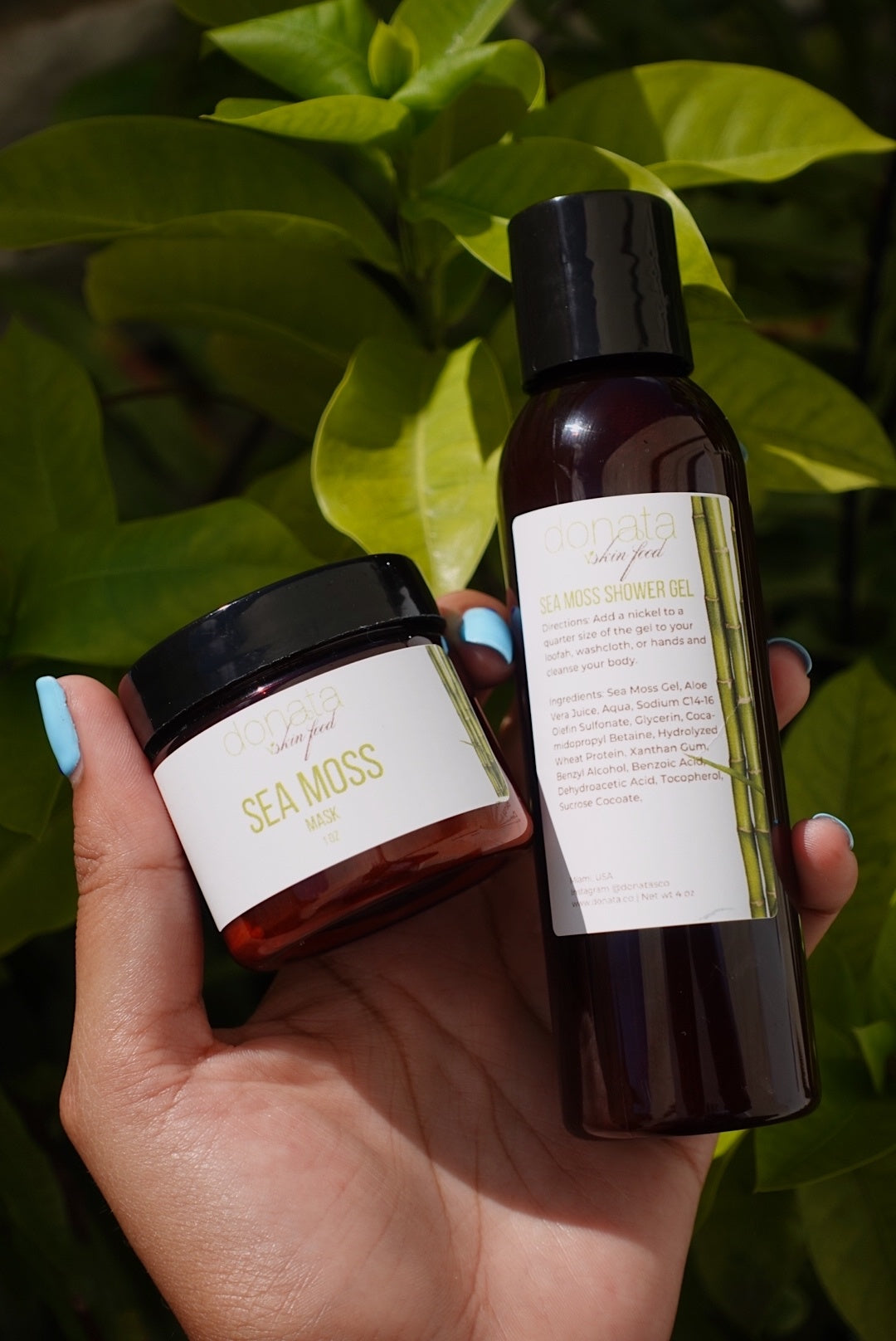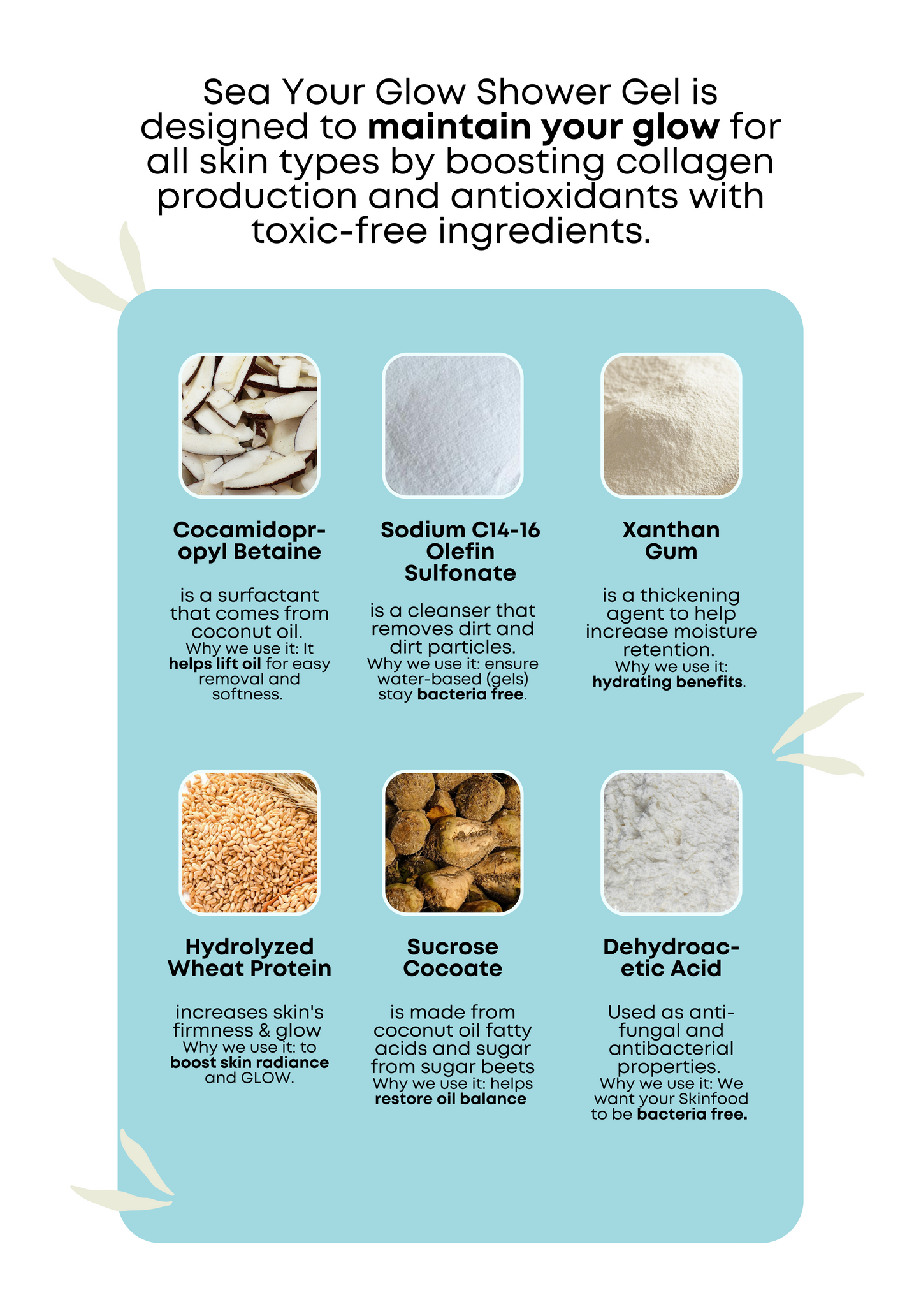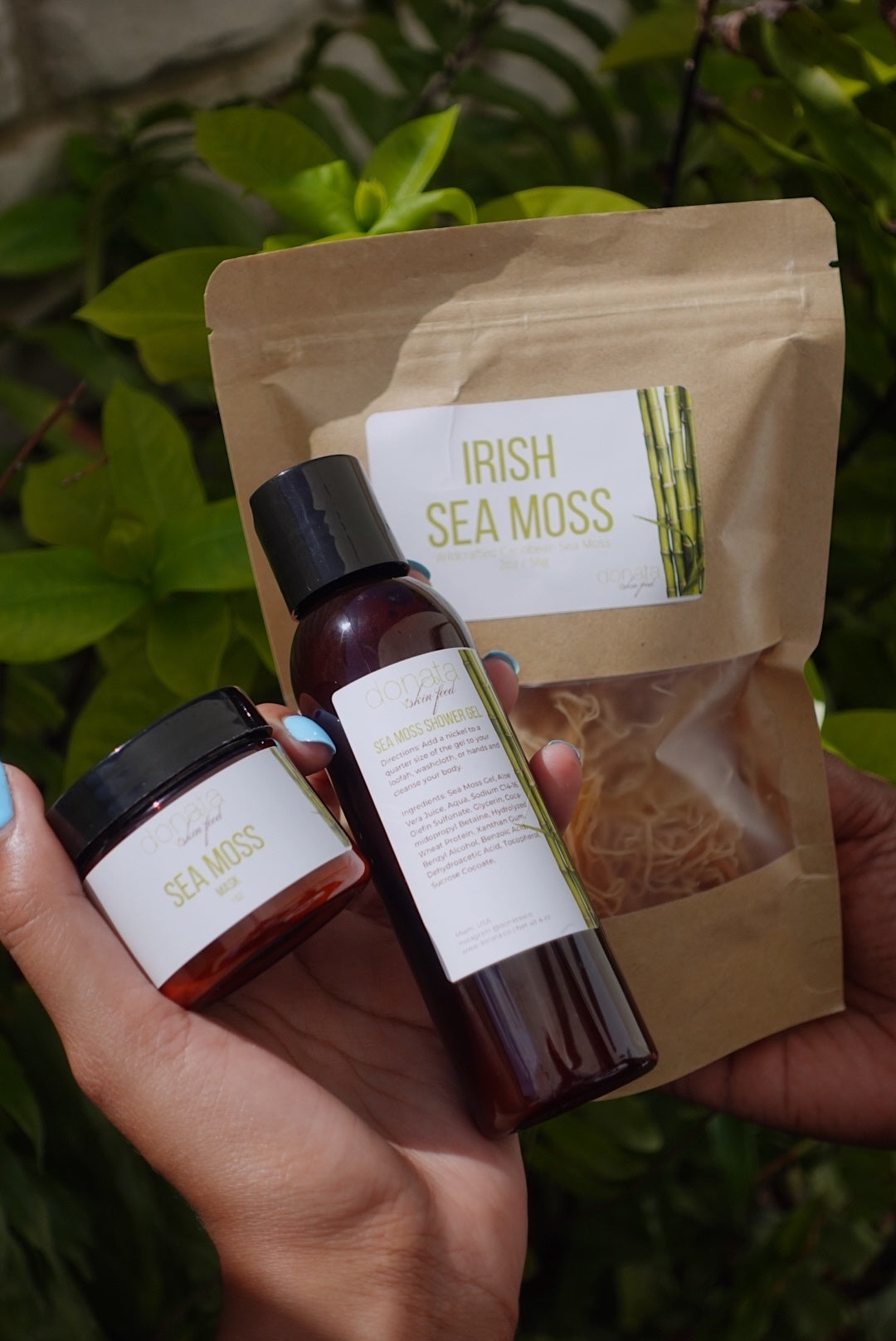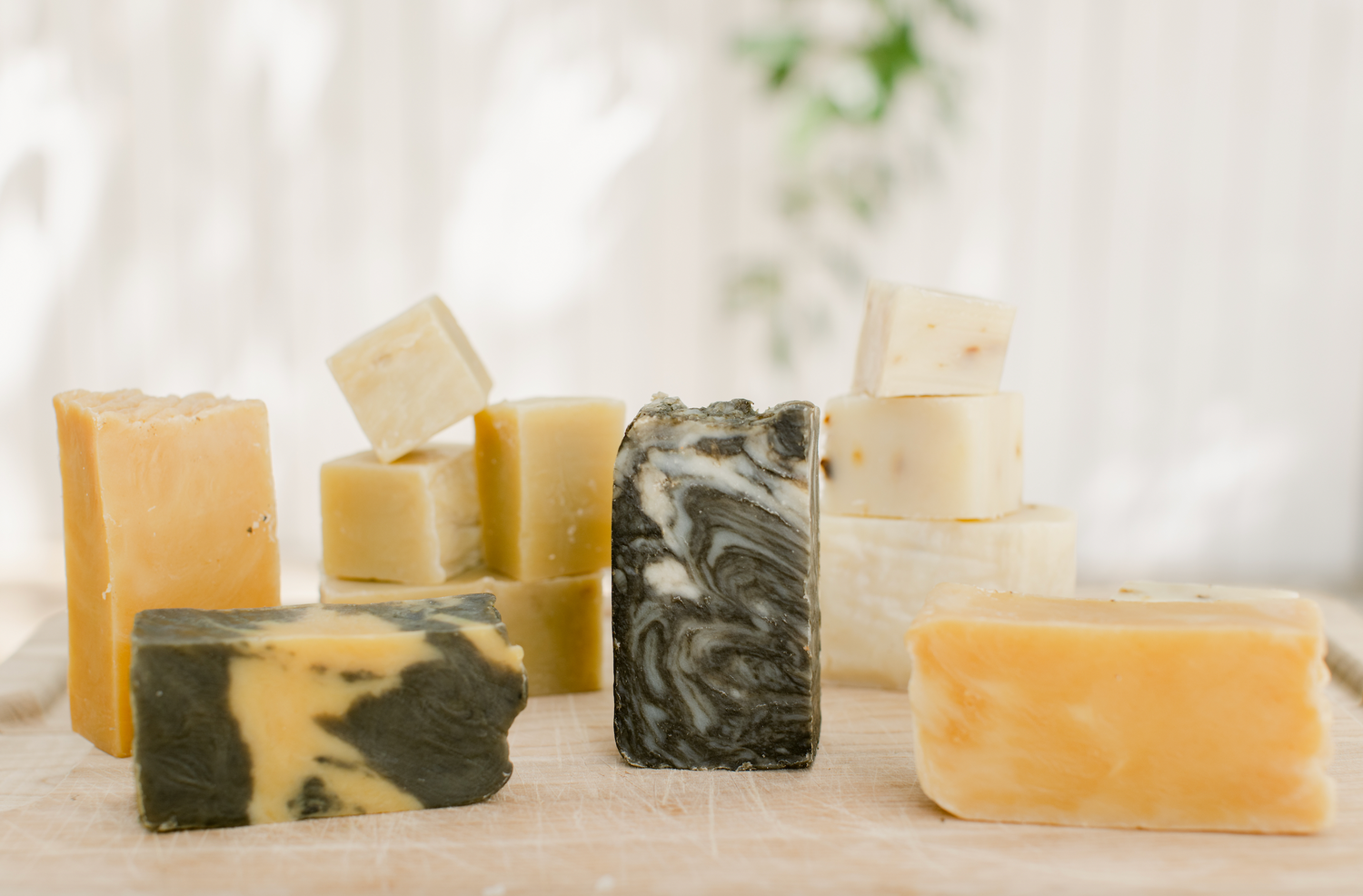 Not sure which products are best for you?
Take the 5 minute quiz to find which vegan Hair and Skinfood products are best for your mind, body, skin, and hair.
Find Your Skinfood Routine
Our Ingredients

Because my ingredients are exclusively found in nature, your Hair or Skinfood hue may slightly vary.

Shelf Life: 9-12 Months

Storage: Dry and cool place

Need Help

Just as people's diets are customized for their particular needs and health goals, I customize a regimen to feed your skin. Take our quiz or DM me for a consultation.

Our Quiz

Results

Wait for the desired effects to show, healing takes time. Allow at least four weeks to see how your skin responds before introducing new products.

Inside Out

Donata's journey is just as much internal as it is external, what you put in your body is just as important as what you put on it.

Healthy, glowing skin happens from the inside out.